Monte Camino is a mountain in the Alps of Biella, 2.338 m high.
It is one of the few points of the Alps that can also be reached with facilities.
Even its slopes since 2005 are part of the Riserva Naturale Speciale del Sacro Monte di Oropa.
On the top there is a small church of the Alpini where you can see a truly impressive 360° panorama.
Thanks to its position at garden level it can be accessed directly, so the interiors blend with the exterior thanks to the choice of natural materials and light and warm tones, creating a perfect and comfortable relaxing atmosphere.
• Awheelchair access
• Kettle
• Mini bar
• Safe box
• Satellite TV
• Free Wi-Fi
• Air conditioner
• Towels set
• Bathrobe
• Hair dryer
• Beauty Products
• Toothbrush
• Bathroom shower
• Moisturizing cream
• Panoramic view
• Alexa – voice assistant
• Indoor parking privato
The B&B per Oropa rooms take their names from three mountains in the Oropa Valley.
All the rooms are equipped with all the comforts, and each one with his peculiarity is able to offer an unforgettable experience!
Discover them…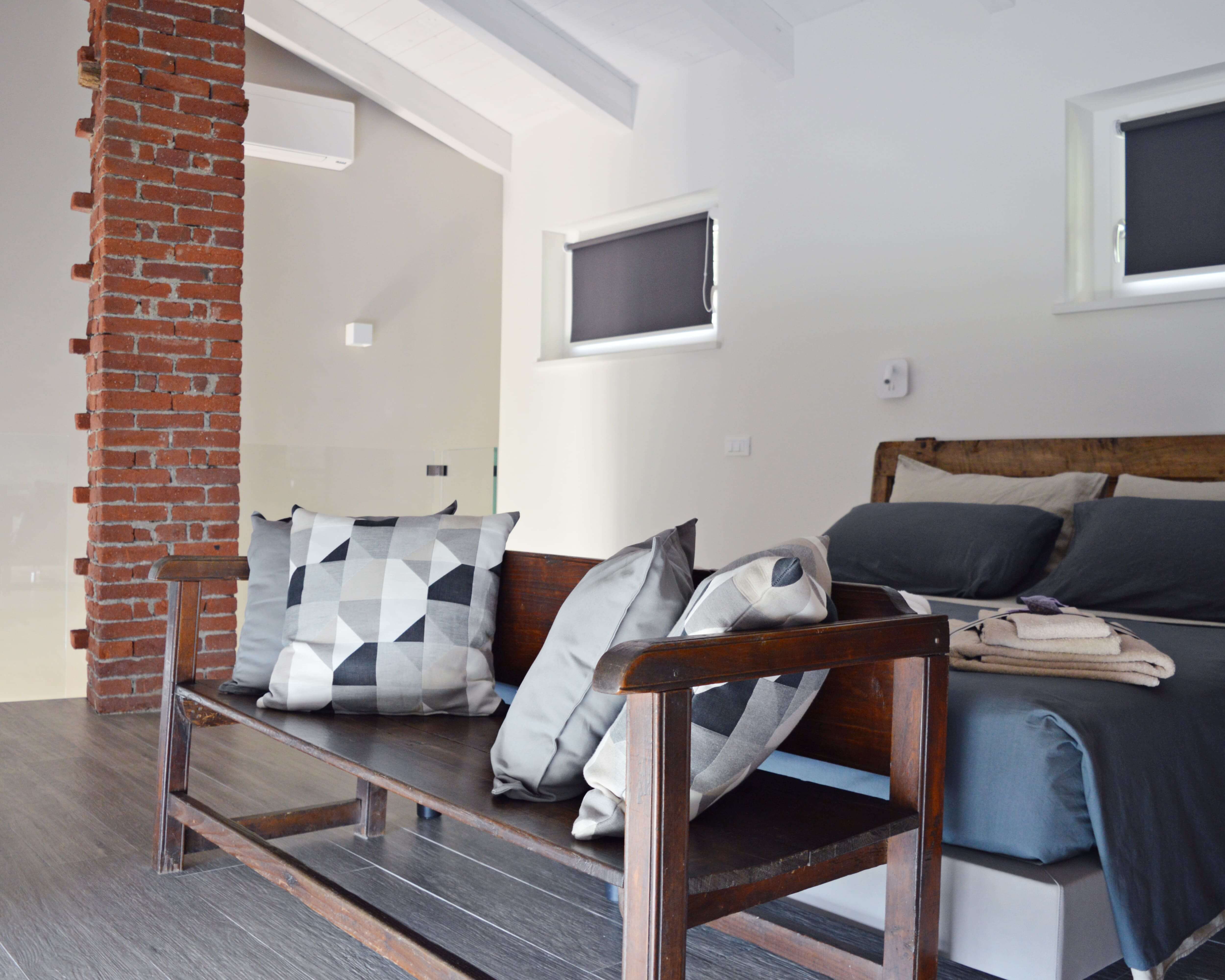 The room Monte Mucrone is the result of a careful renovation of the ancient barn.
The large arched windows overlooking the garden and the exposed roof create a unique atmosphere with the surrounding nature outlined by the morainic line of the Serra.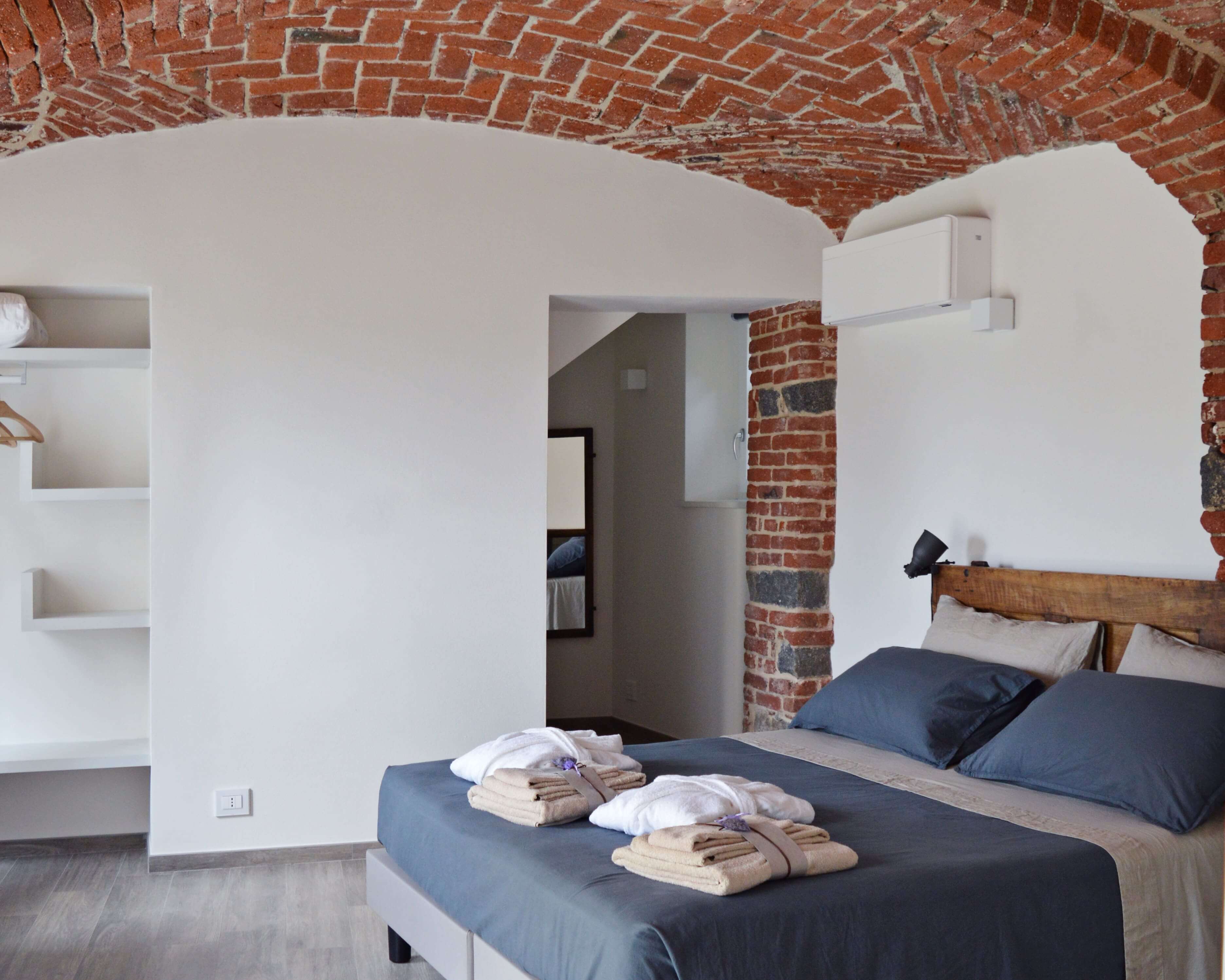 The room Monte Camino is located at the garden level and it is characterized by barrel vaults where once there was the crib for the cows.
The scenery is embellished with colorful planters, fruit trees and in summer by the song of cicadas, in winter by the warmth of the wood-burning fireplace.
The room Monte Mars can pamper up to four guests.
It is located on the first floor and from the furnished balcony you can enjoy the sunrise and the sunsets, the garden and the landscape of Biella from above.