NATURE | DESIGN | COMFORT
Per Oropa B&B was born from love for the territory and from the desire to share with guests design and relax.
Coming into the facility, every guest has the feeling of being in a new dimension where stillness and nature are dominant.
Per Oropa B&B is the result of a careful renovation of an ancient farmhouse surrounded by a lush garden at the foot of our mountains and a few hundred meters from the center of Biella.
In spring, numerous fruit trees can be seen blooming and, from summer until autumn, you can enjoy their fruits from which we get genuine home-made jams.
Our aromatic plants can be harvested and tasted directly in relaxing or digestive infusions enjoying the relax.
Our berries instead, accompany the delicious breakfasts.
Alongside the fruit trees, there is a biodynamic vegetable garden with a large variety of vegetables.
The rooms are equipped with all the comforts and come out from the fusion of woods, stone, glass and fabrics, creating elegant and unique suggestions where you can be pampered.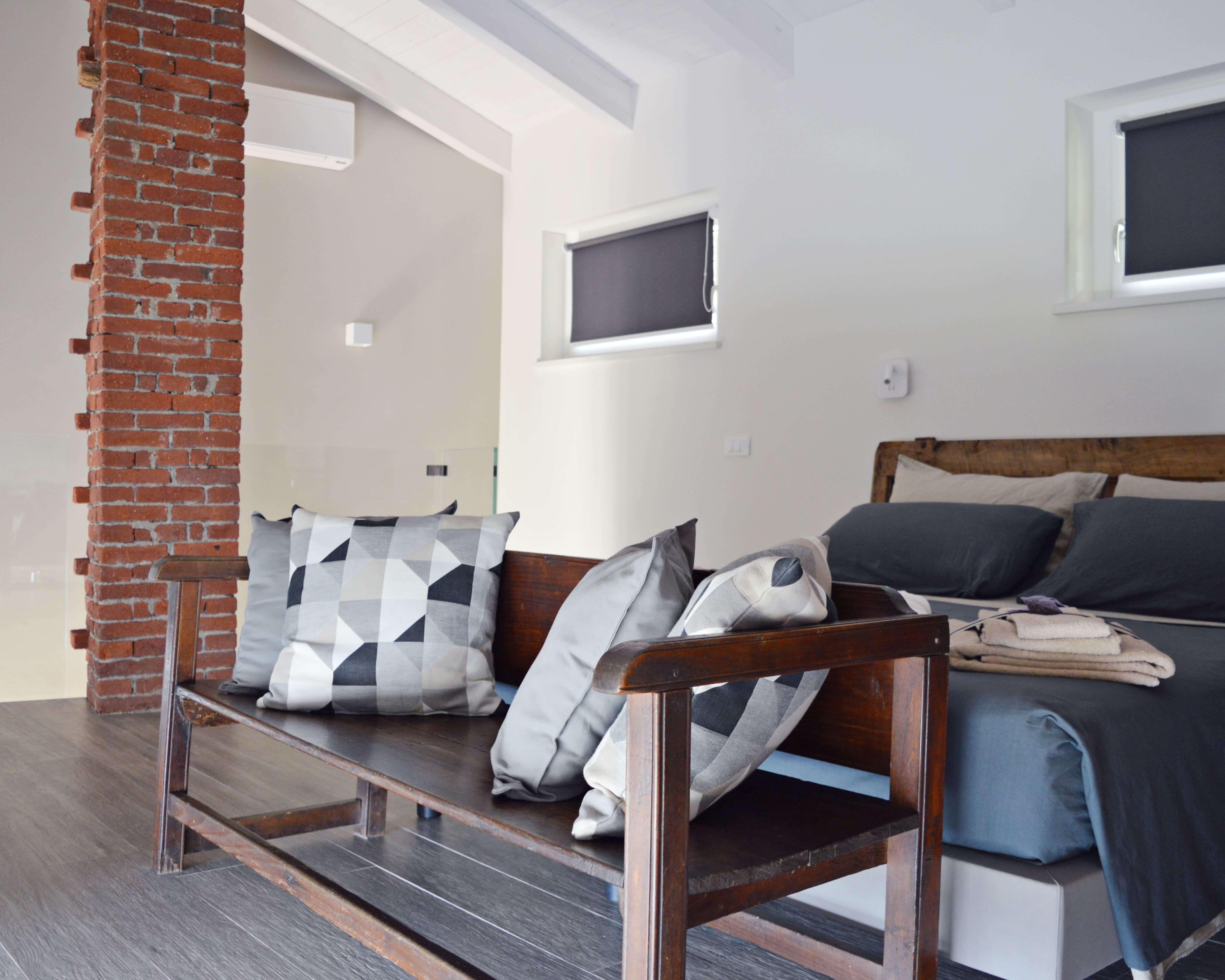 The room Monte Mucrone is the result of a careful renovation of the ancient barn.
The large arched windows overlooking the garden and the exposed roof create a unique atmosphere with the surrounding nature outlined by the morainic line of the Serra.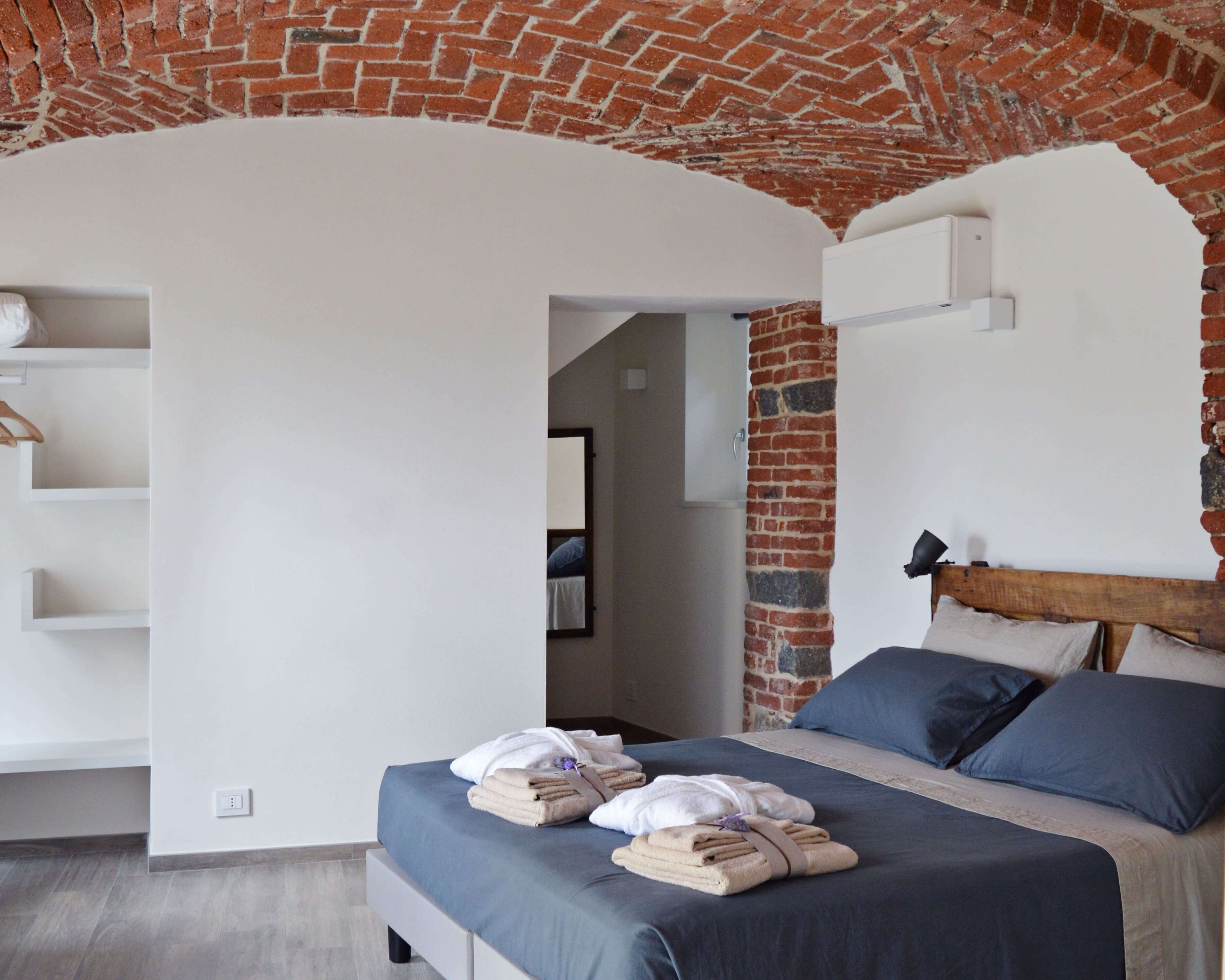 The room Monte Camino is located at the garden level and it is characterized by barrel vaults where once there was the crib for the cows.
The scenery is embellished with colorful planters, fruit trees and in summer by the song of cicadas, in winter by the warmth of the wood-burning fireplace.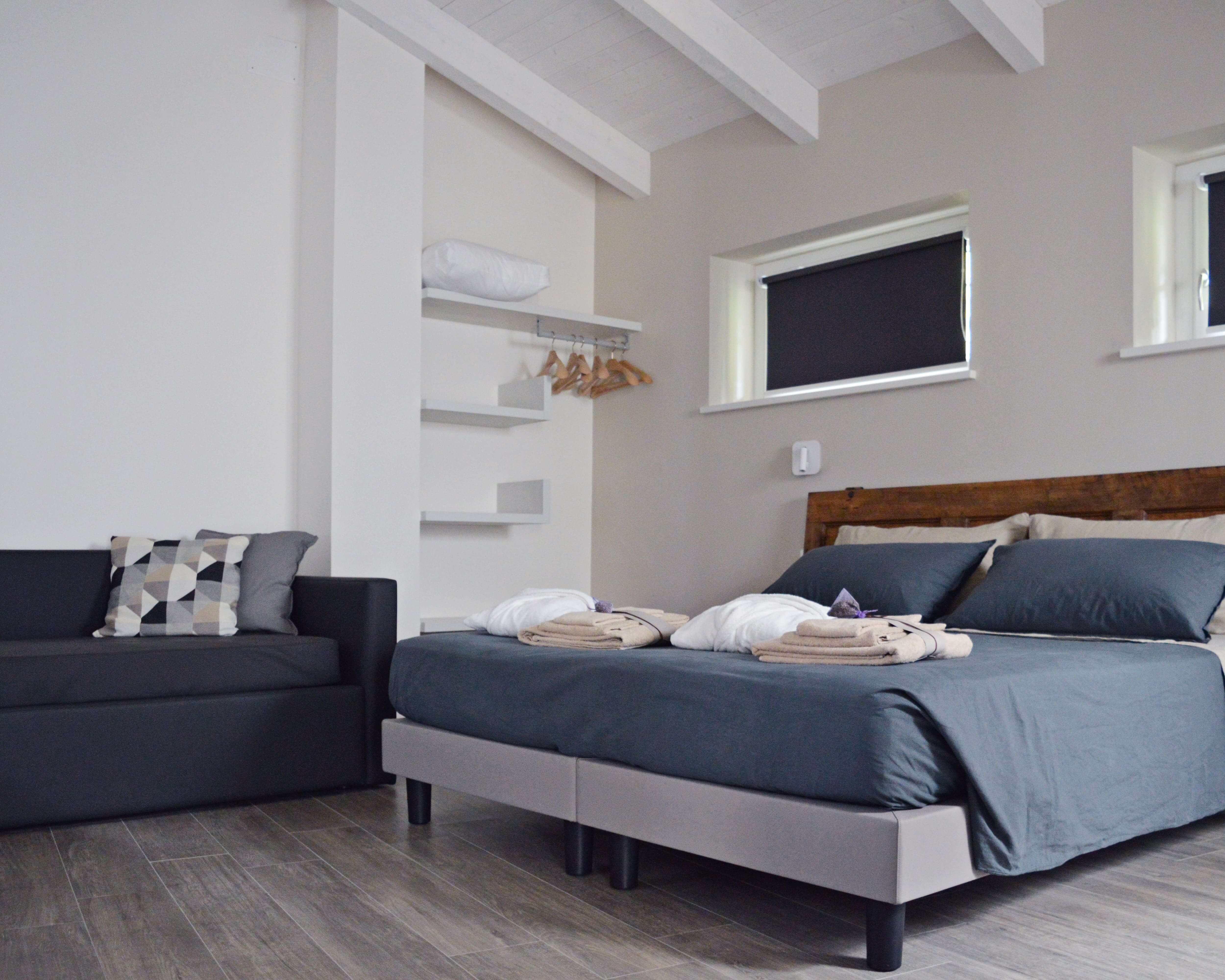 The room Monte Mars can pamper up to four guests.
It is located on the first floor and from the furnished balcony you can enjoy the sunrise and the sunsets, the garden and the landscape of Biella from above.
Our breakfasts are the basis for the start of a good day.
The wooden table at the center of the room wants to represent a moment of aggregation where our guests can taste our home-made products at zero km with cheeses, cold cuts and typical products of our area.
Options of payment available
B&B Per Oropa accepts all forms of payments: cash, Credit card, Bank transfer.